Welcome to Jackson Solicitors,
Your Trusted Lawyers in Henderson, Auckland
For over three decades, David Jackson and Jackson Solicitors has been a trusted lawyer serving the West Auckland community in a wide range of legal matters.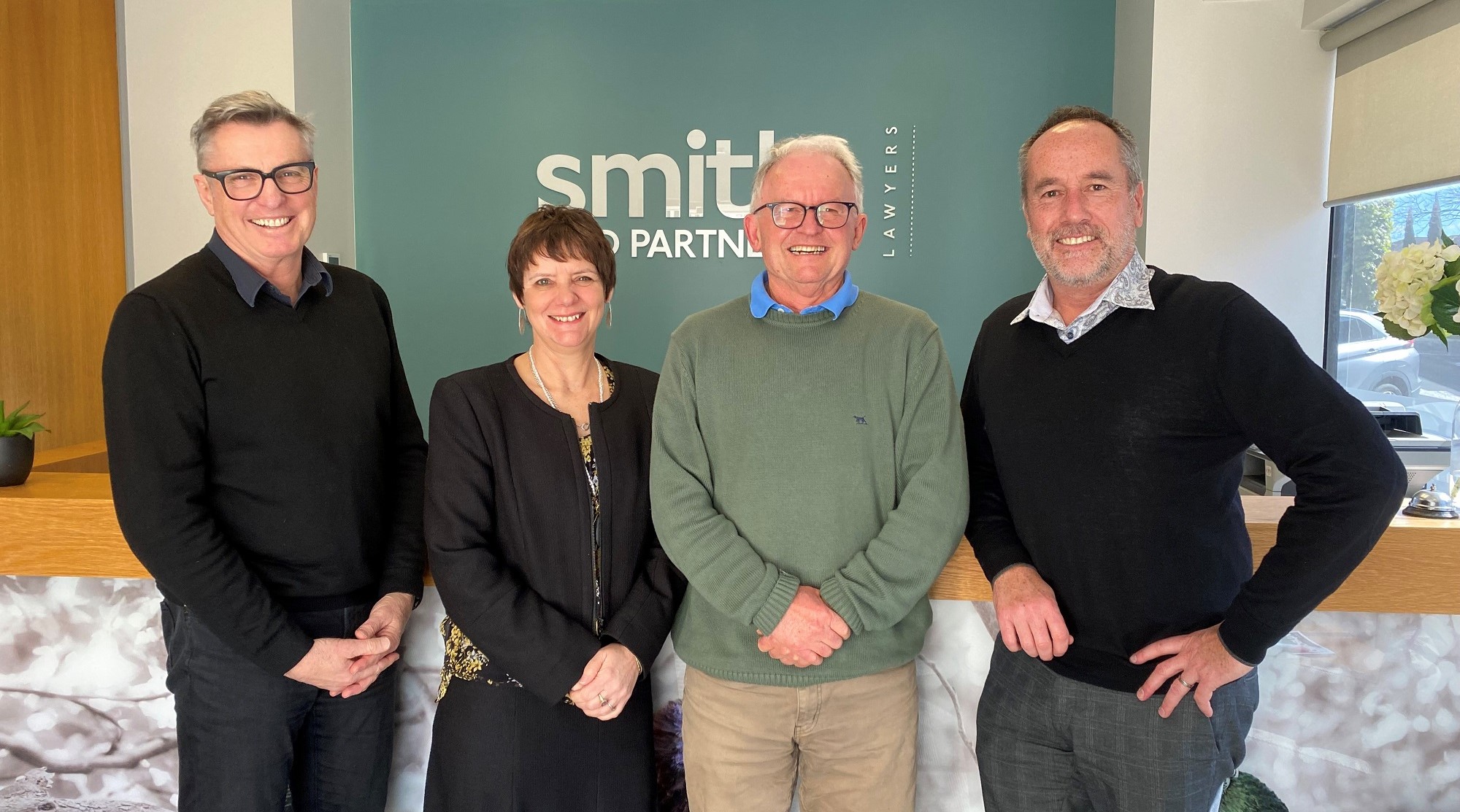 NEWS
David has decided to retire and has transferred his practice into the care of
Smith and Partners Lawyers.
"One of the reasons I chose Smith and Partners to take over my practice, is because they understand the importance of maintaining the relationships that I have built with each of you over the years. They do great work and are known for going above and beyond to take care of their clients. They can be trusted to handle my clients' legal matters just like I did – with dedication and a personal touch."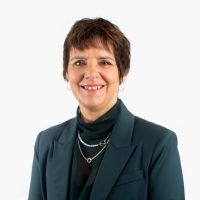 As of 29 September 2023, the practice of Jackson Solicitors has transitioned to Smith and Partners Lawyers. This means, Smith and Partners hold all documents and Deeds previously held by Jackson Solicitors.
The personal contact at Smith and Partners is Carolyn Ranson – Director.
Carolyn's phone number is 09 8376891
Carolyn's email is carolyn.ranson@smithpartners.co.nz
ABOUT
Who are Smith and Partners?
Smith and Partners is a general practice firm located on Lincoln Road, Henderson. Smith and Partners was founded by Peter Smith in 1988, and David and Peter have known each other for many years.
Their offices are based opposite the ASB Centre near the motorway end of Lincoln Road. They have lots of off-street parking straight outside the entrance to their premises.
Smith and Partners have a strong reputation as being friendly experts. They believe in building strong relationships, offering practical legal advice and solving problems – just like David did.
Community is at the heart of what they do. They proudly sponsor various local initiatives and are dedicated to nurturing the growth of West Auckland business and its vibrant community.
Visit their website here – to learn more about them.
LEGAL SERVICES
What legal matters can Smith and Partners help with?
Whether you're buying or selling property, our expertise & practical approach ensures a smooth and stress-free transaction. We guide you through every step to ensure your interests are protected.
If you're switching banks, we're here to help make the process of refinancing quick and easy.
Secure your future by appointing trusted individuals to make decisions on your behalf when you need it most. Smith and Partners can assist you in creating enduring powers of attorney that protect your interests.
Plan for your family's financial security and ensure your legacy lives on with Smith and Partners' wills and family trust law services. They can tailor a solution to safeguard your assets and provide for your loved ones.
Don't leave the future to chance. Smith and Partners can work with you to develop a comprehensive estate plan that aligns with your goals and values, ensuring a smooth transition for generations to come.


Navigating through estate administration during a time of loss is tough. Our compassionate estate lawyers are here to simplify the process for you, managing legal responsibilities, and helping the executors complete the administration process. 
From lease agreements to commercial property development, our expertise in commercial property law can help your business thrive in Auckland's dynamic commercial real estate market.
Whether you're starting a new venture or managing an established business, we're here to provide practical, expert legal advice to help ensure the success of your business.
Expanded Legal Services: In addition to the core services provided by David Jackson, Smith and Partners Lawyers expertise extends to cover a broader spectrum of legal areas, ensuring that we can meet all your legal needs. Our expanded services include:
Our skilled lawyers understand the complexities of relationship property matters, whether it's navigating contracting out agreements (prenuptial agreements), property divisions, or separation issues. We are here to protect your interests and provide clear guidance during these sensitive times.
We offer comprehensive employment law services to both employers and employees. Whether you need assistance with employment agreements, workplace disputes, or compliance matters, our legal team is well-versed in employment law intricacies.
When disputes arise over the distribution of assets or the validity of a will, our estate litigation experts are here to provide sound legal counsel and representation. We'll work tirelessly to resolve these matters with fairness and integrity.
Our experienced civil litigation solicitors are prepared to advocate for your rights in various civil matters. From property disputes and family trust disputes, to defamation claims and tenancy issues, we have the knowledge and resources to pursue favourable outcomes on your behalf.
In the world of business, disputes can arise unexpectedly. Smith and Partners Lawyers have a proven track record in resolving contract and  commercial disputes efficiently and effectively, allowing you to focus on what you do best – running your business.
FAQs
Where is Smith and Partners located?
Smith and Partners is Located at 293 Lincoln Road, Henderson.
Is there parking?
Yes there is plenty of free, off-street client parking right in front of the entrance
Has David Jackson retired?
Yes, David Jackson has chosen to retire from the practice. We extend our gratitude for his dedicated service over the years.
What will happen to my ongoing legal matters with David Jackson?
All ongoing legal matters previously handled by David Jackson have been seamlessly transferred to Smith and Partners Lawyers. You will continue to receive the same level of care and expertise.
Can I still contact David Jackson for assistance during the transition period?
(You can still contact David until 29 September, 2023) While David Jackson has retired, you can contact Smith and Partners Lawyers for any inquiries or assistance related to your legal matters.
Will the contact information for the office change?
You can contact Smith and Partners through David's old phone number. But you can also contact Smith and Partners' Director, Carolyn Ranson directly by phoning 09 8376891 or emailing carolyn.ranson@smithpartners.co.nz
Are the fees and billing processes changing with the transition?
The fee structure between David Jackson and Smith and Partners is very similar. When you have a new matter, Smith and Partners will inform you of the fees in your letter of engagement at the start of the matter. Any changes to billing processes or fee structures will be communicated to clients directly. Smith and Partners Lawyers will ensure transparency in all financial matters.
Can I choose a different lawyer within Smith and Partners Lawyers to handle my case?
Yes, you may request a specific lawyer within Smith and Partners Lawyers to handle your case if you have a preference. However, rest assured that their team is experienced and capable of providing excellent legal services.
Will there be any interruption in my legal services during the transition?
Smith and Partners Lawyers and David will ensure that there are no interruptions in your legal services during the transition.
What happens to my Deeds and documents? (Such as my Will?)
All Deeds and documents have been transferred to Smith and Partners and are stored in their secure, fire-proof Deeds room at their offices on Lincoln Road.
Are there any new services or benefits that Smith and Partners Lawyers will offer to clients?
In addition to the same great service you received from David Jackson solicitors, Smith and Partners have a dispute resolution team that can assist you with relationship property, employment, tenancy disputes, estate litigation and civil and commercial disputes and general litigation.
CONTACT
As of 29 September 2023, the practice of Jackson Solicitors has transitioned to Smith and Partners Lawyers, their contact details are:
Physical address:
293 Lincoln Road, Henderson, (opposite the ASB Centre)